Spring Wedding Colour Palettes (that don't include pastel pink!)
When we think of a wedding in spring images of beautiful blooms and pastel hues instantly pop up in our heads. It's a tale as old as time and whilst the go-to colour palette may always be pastel pink, we think it's nice to try something a bit different from time to time. If you're not an overly girly bride or just looking for a wedding colour palette that isn't exactly the same as everyone else, then here are a few ideas we're loving right now…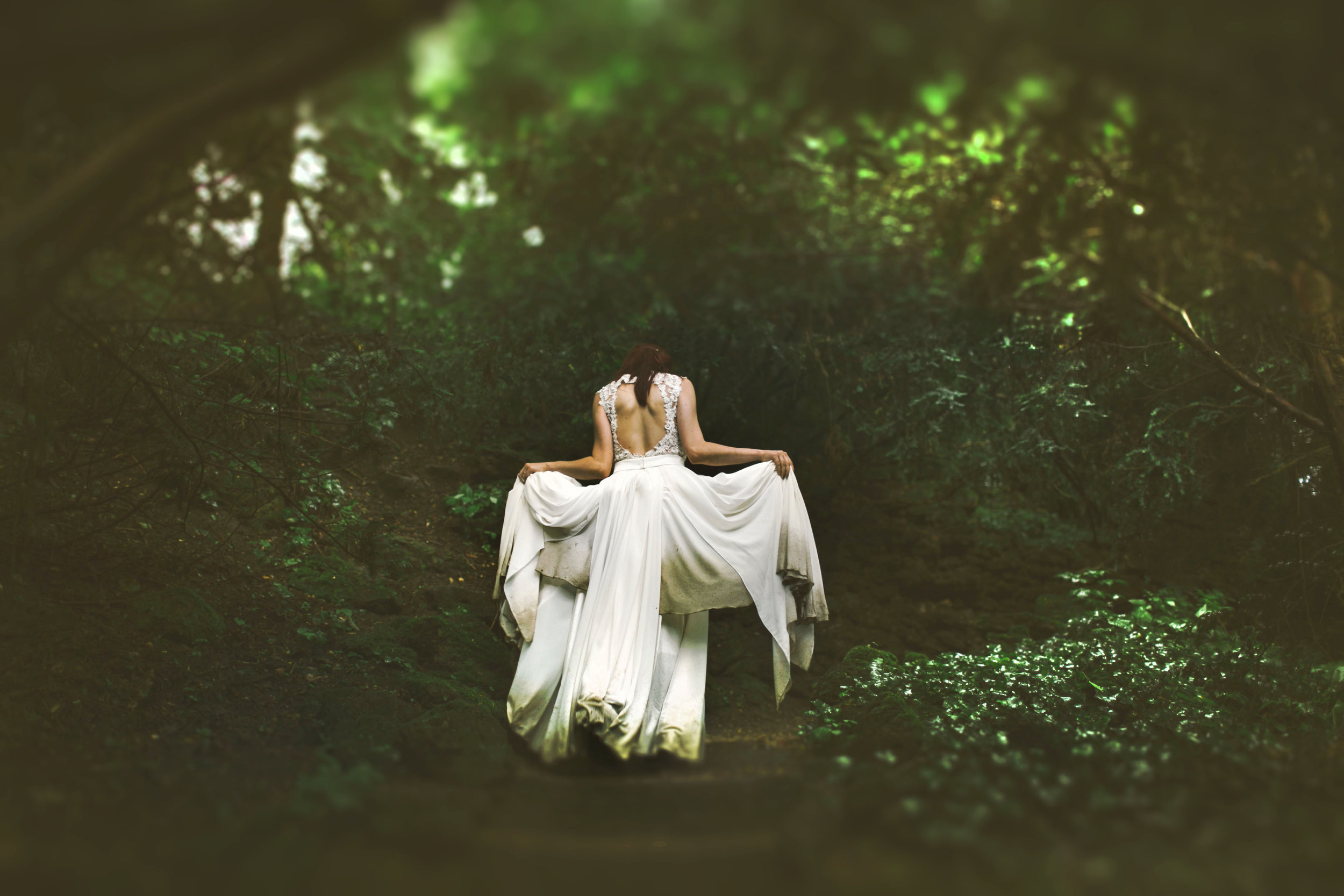 Whatever the theme for your wedding, green is a great colour to bring into the mix. If you want something really bold try tropical palms or a bouquet of succulents with buttonholes to match. Rustic weddings work perfectly with this colour palette, just add in masses of eucalyptus or baby's breath on wooden centrepieces accompanied with lots of candles. More glamorous brides might want to try emerald green, everywhere from the lighting in the room to crystal glassware on the tables.
Mint green is also a great colour for bridesmaid dresses and very flattering on all skin tones (your bridesmaids will thank us later).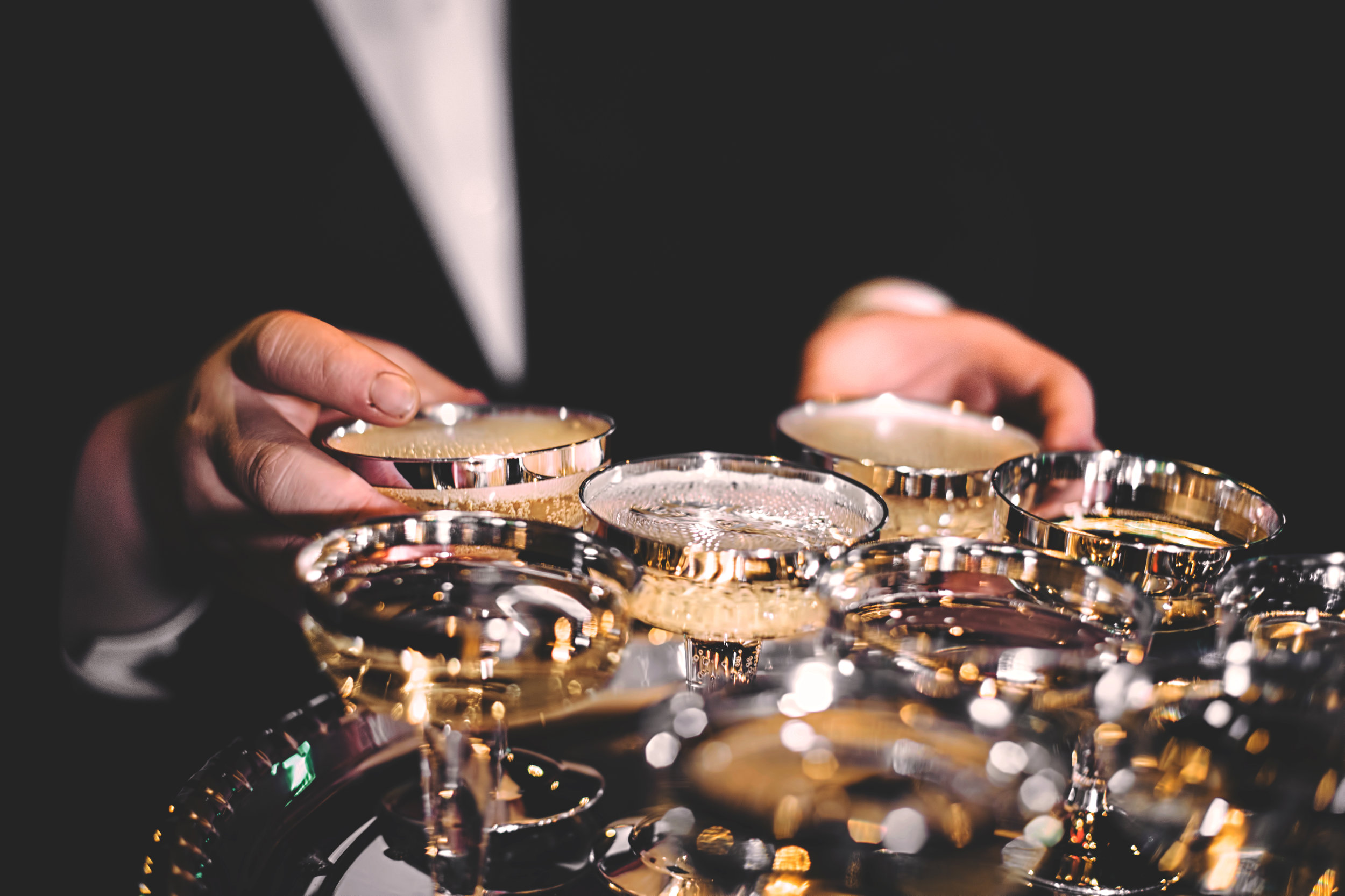 If you're channelling New York celebrity weddings on your big day, this is the palette for you. Glittering gold adds a touch of glamour to any wedding, day or night. Keep your flowers simple in whites and add in stunning calligraphy or gold mirrors for your wedding stationary. Shimmering gold bridesmaid dresses look amazing in photos too, and if you're having an evening wedding why not go all out with sequin dresses for your wedding party?
If you're looking for a more rustic theme to your wedding add some hessian, string and feathers to add a country feel to the table settings.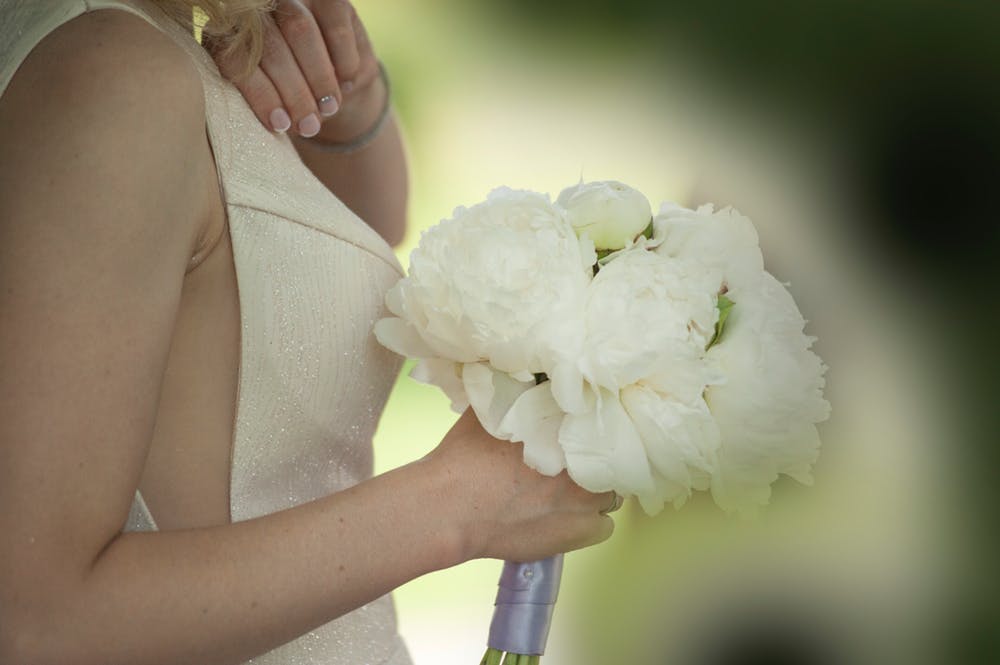 There's no reason why your dress needs to be the only white piece at your wedding. It's called a white wedding for a reason isn't it? White is classic, crisp and effortlessly elegant. Spring flowers such as roses, peonies and orchids look amazing when bunched together in a huge bouquet and can be so effective as solo pieces too. We've seen a rising trend in bridesmaids being all in white too, which if you don't mind sharing the spotlight makes for some seriously amazing photos.

Opting for a white colour palette for your wedding makes for much easier decisions when dressing the room. Keep it simple with fabric draping everywhere.
Feeling inspired? We know not all brides find the initial planning process overwhelming. We like to think that if you've got a clear idea of theme and colour palette in mind the rest of your choices should be much easier to make.