An Experts Guide to Buying An Engagement Ring
It's the most important gift you're going to buy or receive in your life. Buying an engagement ring requires a serious amount of thought and research to make sure you get it right. Luckily for you, we've enlisted the help of The Jewellery Cave owner and jeweller to the stars, Jonathan Williams, to give you a little helping hand as you prepare to pop the question. Read on for his expert guide to buying an engagement ring…
"It's always good to look at the top brands such as Tiffany, Cartier and Harry Winston, to name a few. There's also endless inspiration on Instagram which we advise all our clients to check out too. Once you've got an idea of the styles you like then you're ready to meet with a jeweller and begin designing a bespoke ring and sourcing diamonds at the right price."
Do Know How the Process of Buying an Engagement Ring Works
"If you're looking for a handmade engagement ring, then it's going to be bespoke. This is your opportunity to make it as personal to your other half as you'd like. Before a client first comes to visit us, we start with budget, shape of diamond and a rough idea of price. Most customers today know exactly what they want, so this makes our job a lot easier for us to make the perfect engagement ring.
Once we have that information, as we are members of the GIA and Rapnett, we can source any certificated diamond in the world, so when the client arrives in our showroom, we have a selection of specific diamonds to choose from at a trade price. We will prepare a selection of ring setting options that work well with your diamond shape and can then build the ring around that.
We also have CAD which means, with the aid of the computer, we can build and make an exact replica of the ring in wax, so the customer can see exactly what they are going to finally get. As soon as you're happy with your design, we can make your ring in any precious metal and any colour gold."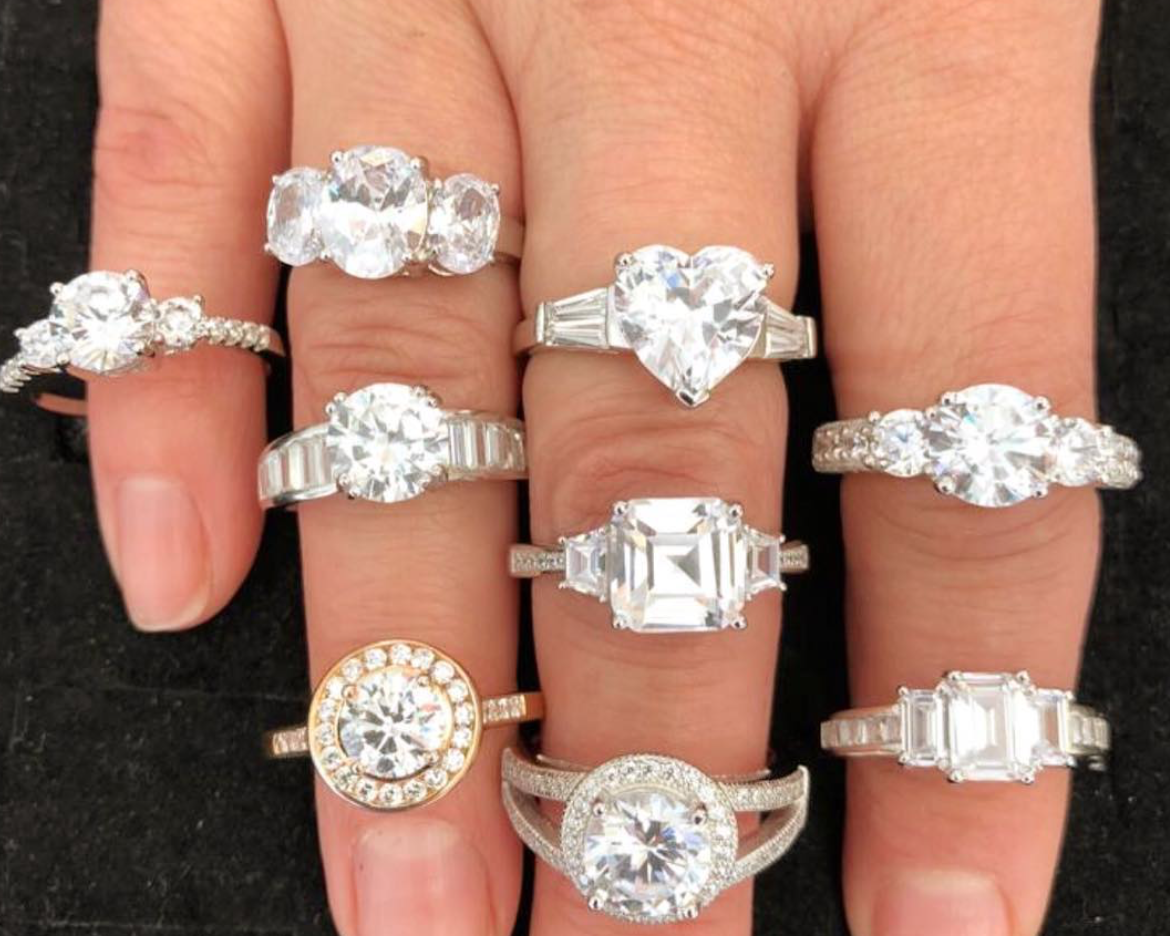 Don't Be Misled on How Much An Engagement Ring Should Cost
"Don't believe the myth that you should spend 3 month's salary on an engagement ring! At the end of the day, that depends on how much you earn! We can create beautiful diamond engagement rings in a range of prices from £4,000 to £20,000."
Do Get to Know the Pros and Cons of Different Diamonds
"The sparkliest diamond will always be a round diamond shape, but these are priced at a 30% premium to every other shape due to the waste in the process of cutting the diamond into a round shape. Oval, princess and cushion cuts represent great value and look very pretty! You can research all the benefits of each shape on the internet, and we urge every client to spend a bit of time researching their preferred choice. After then, we can provide a diamond with a GIA or HRD certification as they are the most accurate in terms of colour, purity and cut."
Don't Assume You Have to Decide Alone
"Normally when the man is choosing a surprise for his fiancée to be , the fiancée has already told him what she likes , or the fiancées best girlfriend will know too ! In the event of neither , we can adequately guide the customer here in our showroom for the engagement ring."
Don't Just Focus on Carats
"Different people have different priorities when it comes to buying an engagement ring. Some people would rather have a bigger diamond at the expense of quality. But it's not always bigger stones which are more expensive. There are 10 colours from D to M which affect the cost of diamonds, plus there are 11 clarity grades and 8 different diamond shapes. Then one has to consider the polish, symmetry, and the fluorescence too! There's a lot of options in order to make sure you can get the right price for the perfect diamond."
Do think about setting at the same time as your diamond shape
"Choosing the setting is relatively easier than choosing the diamond. Once you have a shape there are certain settings which suit different diamonds. We can always show a selection to you in house but we always suggest to look on Instagram for inspiration too."
Don't Rule Out Coloured Stones
"From time to time we get specific requests for non-diamond engagement rings. These make great alternatives to diamonds in sapphire, ruby, emerald or aquamarine. These can also make into show-stopping cocktail style engagement rings if you really want to make a statement."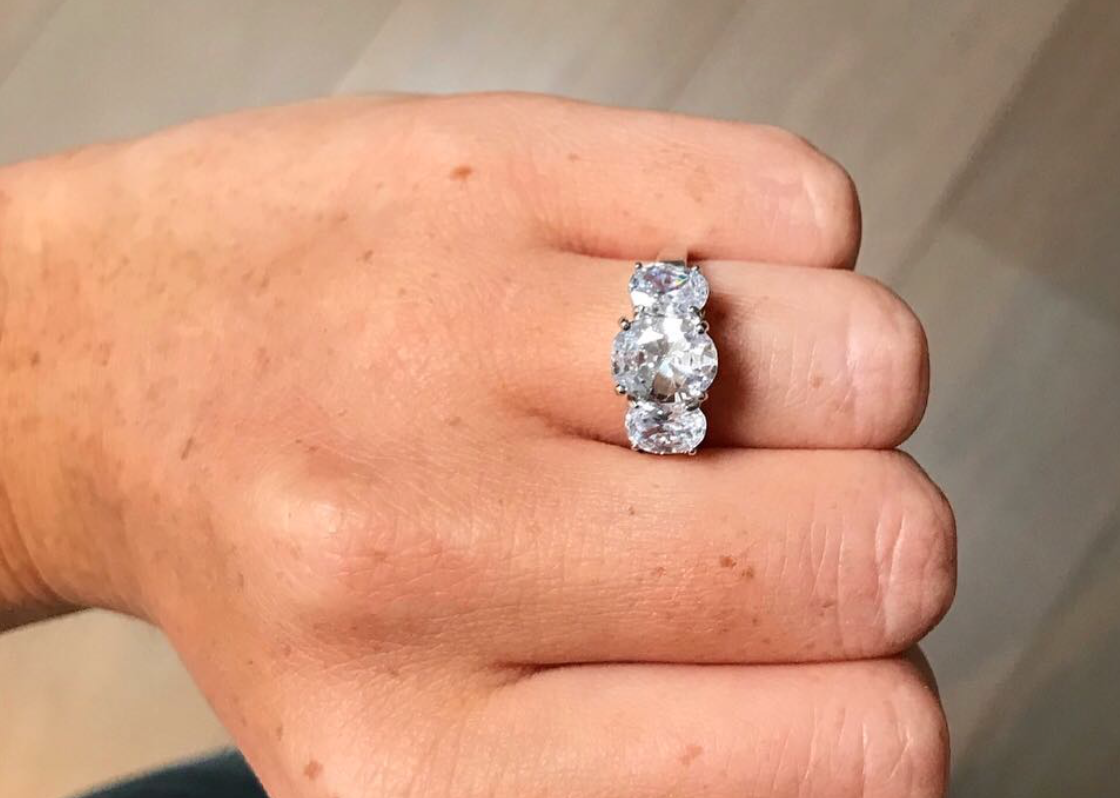 Do think about your other half's other jewellery preferences
"Platinum and white gold tend to be the most popular precious metals for engagement rings but the past 2 years have seen a huge trend in rose and yellow gold, especially after Meghan Markle went for yellow gold! Her 3-stone style ring is also making a comeback this year."
If you're thinking of proposing and want a bespoke service when buying an engagement ring, get in touch with Jonathan at Jewellery Cave on 0208 446 8538 or e-mail jonathan@jewellerycave.co.uk, or feel free to visit the showroom at 48b Hendon Lane, London, N3 1TT. With their expert advice you're sure to find the perfect ring for the perfect person in your life!