The Greatest Showcase
Among weddings, bar mitzvahs and birthday parties, February has been a very exciting month at TOTEM HQ. This month we hosted our very first TOTEM Wedding Live showcase. Didn't catch it taking over your social media feeds? Here's what you missed!
TOTEM Wedding Live was created by co-founders Brett and James who wanted to offer future clients a chance to see the band in full swing whilst also giving them a chance to meet the team behind the band. The idea was to allow everyone to see the band in a relaxed environment but with all the feeling of a real wedding.
"We had a huge list of people who wanted to see the band. When we meet potential clients, we want to give them as much attention and time as possible which isn't always feasible at someone else's wedding as on that day we are 100% focused on the bride and groom." - James, Co-Founder
The event kicked-off with a canapé reception catered by Eighteen Kosher Catering, accompanied by The London String Collective, one of TOTEM's signature acts. Guests were sipping on the drinks from the bar enjoying what felt like a real reception with exceptional background music.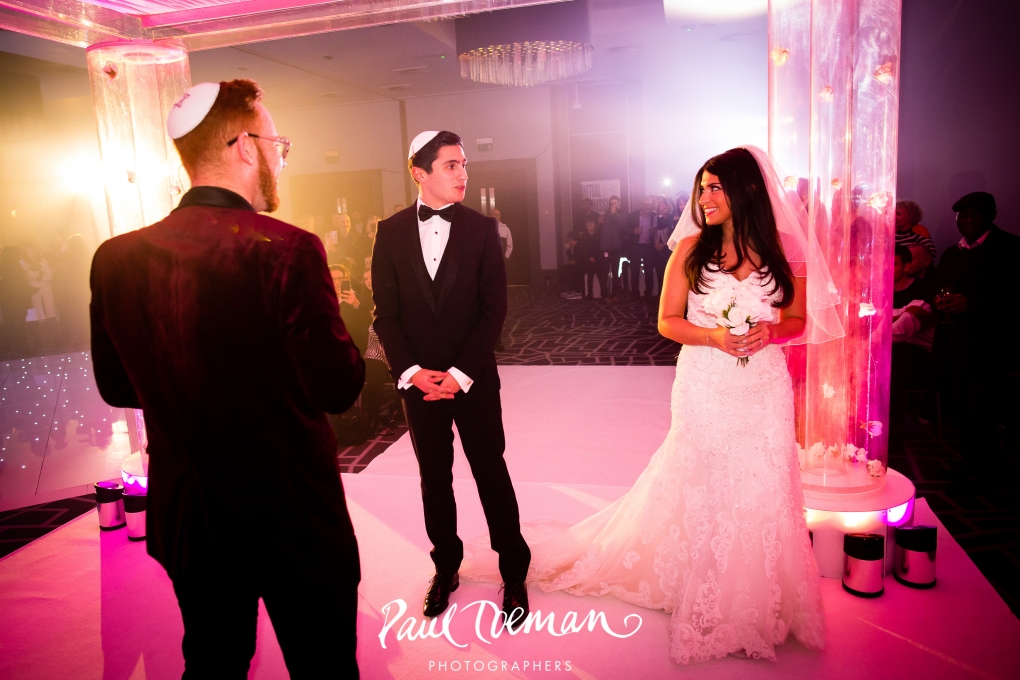 Once guests entered the ballroom, they were greeted with an authentic chuppah set up complete with a bride and groom (already married at their very own TOTEM wedding). The ceremony did not disappoint and was the perfect showcase for how TOTEM can bring a room full of people to silence to witness your very special moment.
"Thank you for making it possible for me to actually see Emily & Joe under the chuppah (as opposed to being under it myself!). It was quite a surreal experience." – Mother of the Bride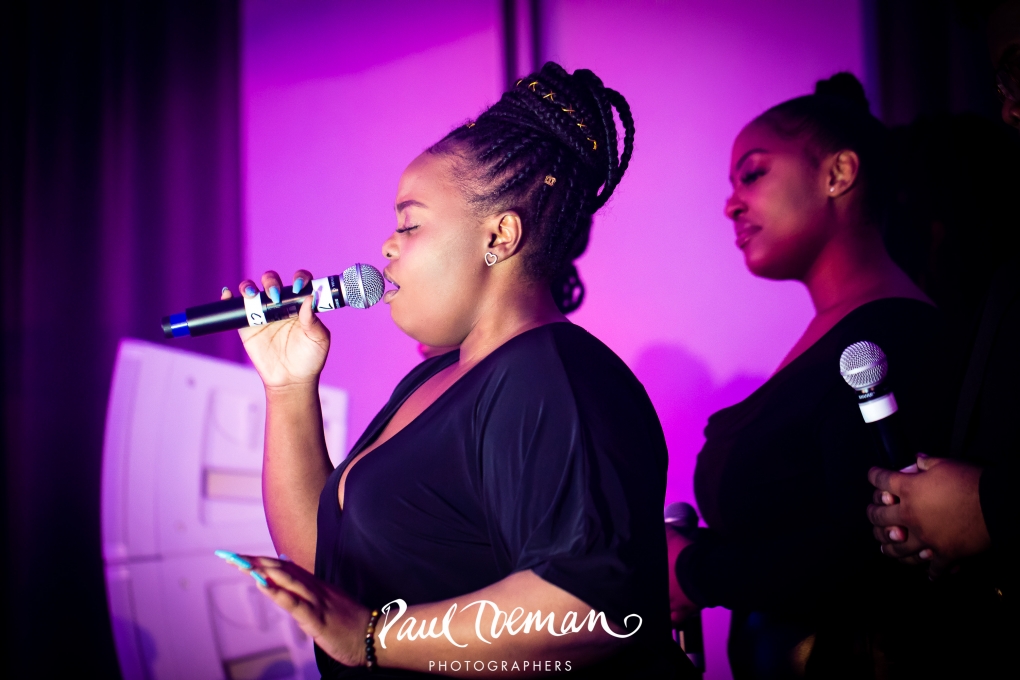 Following a beautiful chuppah ceremony with vocals and explanation from front-man Moni Tivony, the TOTEM band took to the stage to do what they do best. With two contrasting sets to demonstrate the difference between choosing a DJ Live or complete live band. An exclusive performance from the world champion beatboxing group and jaw-dropping ballads from our very own Gospel Choir, no stone was left unturned in showing future TOTEM brides just what they can expect at their wedding.
And the reactions were exactly what we hoped for…
Couldn't make it? Luckily the entire event was captured by Paul Toeman and Empire Creative Media so watch out for lots more snaps and clips from this magical night!
If hearing all about it has made you wish you were at our TOTEM Wedding Live, there's many more exciting opportunities to see the band in action in the coming months. Give us a call on 020 8207 4794 or visit www.totem-tribe.co.uk.